Began August 2014 as
Early Learning Director,
but has served as a early learning teacher with
various ages since 2008. Jamie earned her Child Development Associates in 2012. She enjoys
family, friends, and sports.
Jamie is married to
Chris and has 3 wonderful girls.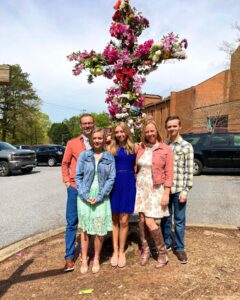 Chris Lind
Began August 2022 as Director of K-12th, but

has served Crossroads as their Senior Pastor since August 2021.

Chris is married to Erin and they have three children. Chris has a BS in Religion, Masters in Theology, Doctorate in Theology, and a PHD in Christian Education. Chris is also a retired US marine and a former police K-9 officer. Chris likes spending time with his family and teaching Tae-kwon-do.
Began July 2022 as K-12th Administrator. Is married to Rachel and has one child on the way. Has a BS in Information Technology from Georgia Southern University. Andrew likes to cook, eat, and game.
Blain Lindsey
Youth Pastor of Crossroads Church of Dunwoody