Crossroads Christian Academy Elementary School is designed to give children both the academic foundation they will need for their future and the spiritual footing that will give true meaning to everything they learn.
Our comprehensive curriculum is joined with digital learning, hands-on activities, and peer interaction. Reading, spelling, math, science, social studies, and Bible make up the building blocks of our program. Smaller class sizes, that are taught by experienced, caring teachers with a Christian worldview, allow each child to grow and reach their full potential.
Our K-12th curriculum features:
1 to 2 years above national norms

High academic standards

Fun & educational field trips

Biblical integration in all courses of study

Weekly chapel

Enrichment classes: PE, STEAM, Library

Sensitive to student's needs and their abilities

Well qualified teachers who are dedicated Christians

Community service opportunities provided for students to think globally and serve those in need
School Hours
Kindergarten 8:15am-2:15pm
1st-12th Grades 8:15am-3:15pm
2022-2023 Tuition and Fees
The Georgia average private school tuition is $11,012 for elementary schools and $11,933 for high schools
The national average private elementary school average is $12,007 per year and the private high school average is $15,600 per year.
$100 – Re-enrolling Family by February 15
$150 – Re-enrolling Family after February 15
$150 – New Enrolling Family
This fee is due with the application for all families. The family application fee is a NON-REFUNDABLE fee and is NOT applied to tuition nor included in the monthly tuition payment plan.
TUITION RATES
Accounts may be set up with one payment upfront or a 10-month plan (August-May).
Please note: monthly payment amounts listed below do not include the Student Program Fee. These rates are applicable to New Enrolling Students.
GRADE
Pay in Full
10-month plan
Church Member Discount
Verified Active Members of Crossroads Church of Dunwoody receive a 20% member discount. Must be a member by March 31 prior to the next school year. – Discounts cannot be combined. The best discount that you qualify for will be awarded.
FAMILY TUITION DISCOUNT PLAN
Available to families with two or more children enrolled in grades K-12 at CCA. Eldest child must pay full tuition. Second child pays 85% of full tuition. Third child and successive children pay 75% of full tuition.
Paid for each student in the family attending CCA. This fee pays for all classroom supplies, textbook usage (hard copy, e-book, or downloadable), wireless access, tech support, etc. This is a non-refundable fee. For 11th and 12th grade students taking Dual Enrollment classes, some textbooks are not included in this fee.
K-5th Grade $350 6th-12th Grade $500
=
HIGH SCHOOL ACCREDITATION
AdvancEd is dedicated to advancing excellence in education through accreditation, research and professional services, AdvancED is the world's largest education community, serving and engaging 30,000 public and private schools and school systems in more than 70 countries and serving over 16 million students. AdvancED is the parent organization of the North Central Association Accredited by SACS AdvancED Commission on Accreditation and School Improvement (NCA CASI), Northwest Accreditation Commission (NWAC) and the Southern Association of Colleges and Schools Council on Accreditation and School Improvement (SACS CASI).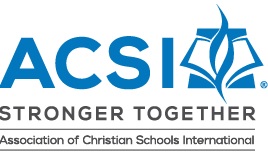 ACSI provides a highly regarded accreditation program for secondary, elementary, standalone and attached preschools. ACSI has partnerships with all U.S. regional accreditation agencies. In addition, ACSI approves Christian college and university teacher and administrator schools of education that include the needed coursework to qualify for ACSI teacher and/or administrator certification. Various U.S. state, national, and international recognitions. Endorsement to administer College Board/ACT exams on the school site. Recognition of early education accreditation status in several states, allowing the program to receive higher reimbursement rates for subsidized children.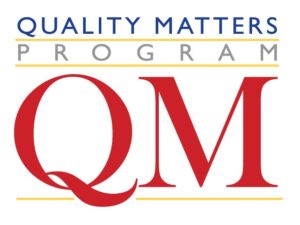 Quality Matters (QM) is a faculty-centered, peer review process that is designed to certify the quality of online and blended courses. QM is a leader in quality assurance for online education and has received national recognition for its scalable, peer-based approach and continuous improvement in online education and student learning. QM has rubrics and tools that support any organization with an educational mission or training unit that includes online delivery. Community and technical colleges, universities, K-12 institutions, corporations, and government agencies are subscribing to the Quality Matters Program to supplement their quality assurance efforts and improve the quality and effectiveness of their distance learning programs.